VitaShield™ Vitamin C & E Intensive Moisturizer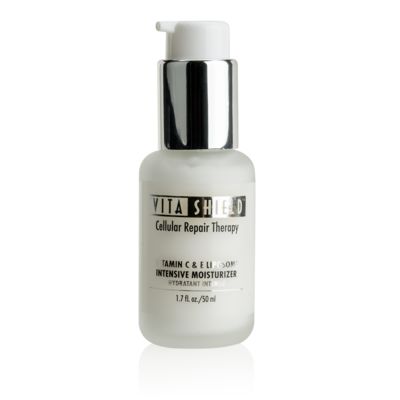 VitaShield Vitamin C & E Intensive Moisturizer drenches the skin with ingredients that help keep it looking smooth and firm. Using a cutting-edge liposome delivery system, VitaShield Vitamin C ...
Reviews
---
Displaying reviews 1 - 5 of 9
---
Light-weight Moisturizer!
Love the texture, such a light-weight intensive moisturizer! Absorb rapidly into the skin, leaving it feeling silky and smooth after every use.
---
I absolutely love this intensive moisturizer. It glides on easily and absorbs so quickly into my skin, creating a smooth texture and canvas for my make up.
ML
---
I am in my sixties, so I am particular in choosing my skin care. This is one of the "must have" for my skin care daily. It leaves my face moisturised and youthful. - Annie
---
A Hidden Jewel to keep our skin moisturized
It is like a serum #### moisturizer - fast absorption with light texture for moisturized skin. I use it when I travel, perfect for skin preparation before makeup too!
---
This is one of my favourite moisturieers. It is light and makes my face so moisturise the whole day