Skintelligence™ Hydra Derm Deep Cleansing Emulsion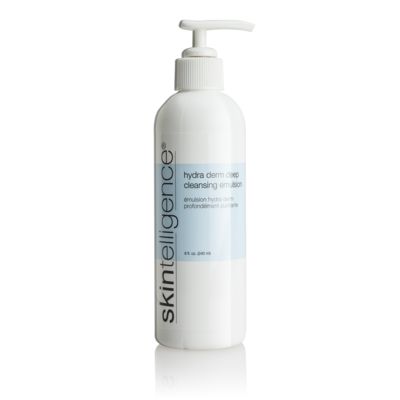 Skintelligence Hydra Derm Deep Cleansing Emulsion is a water-activated, deep cleansing emulsion that penetrates beneath the skin's surface to loosen and dissolve dirt, makeup and oil. Formulated with ...
FEATURED RECOMMENDATIONS
Reviews
---
Displaying reviews 1 - 5 of 78
---
Cleanser/ make up remover
Can be use for dual purpose, i.e cleanser and make up remover
---
Cleanser / Makeup remover
Cleanser that clean my skin without drying it and also a good makeup remover for light makeup for daily usage. A must-have product even when I am travelling overseas.
---
Used by my whole family. Cannot imagine going back to foam or gel face wash anymore. Acts as a light makeup remover too. Smells great
---
以前常常会有痘痘,特别是化妆后,卸不干净会更严重。通过朋友介绍使用这支洗脸和卸妆效果非常好!
---
Love this cleanser... Not drying and I use as make up removal at night.