Motives® Pressed Eye Shadow - Special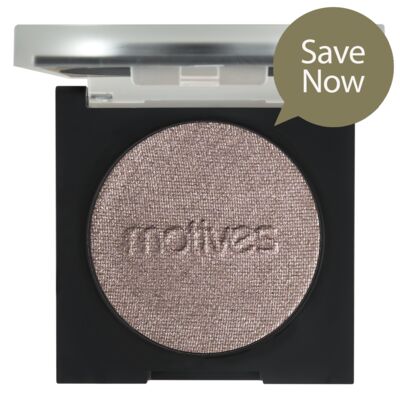 A luxurious eye shadow that is crease-proof and deflects light away from fine lines for a bright, polished look. Featuring many shades in glitter, matte and pearlised finishes, ...
FEATURED RECOMMENDATIONS
Reviews
---
Displaying reviews 1 - 4 of 4
---
Love the color Juicy Plum
The shade juicy plum is my favouite shade. To create my smokey eyes for evening wear, I only use this particular shades. Its pigmented and has a powerful staying effect on my eye lids!
---
I love everything about this product. Colors and the lightness of the product. Its not theavy like other brands Ive tried
---
This has the POW factor - great texture and pigment, great on darker skin
---
Single motives pressed eye shadow
Can't get an answer from a local rep on her facebook page as to which colors are Matte . I only use matt for highlighting my eyes. Also on this site it shows all the colors but there are not details on each of them Matte, Sparkle, whatever???? I guess I can't make the transition without knowing which are Matt colors. Is anybody out there that can answer my question???? Interested in Vanilla -- is it Matt????? flapcakes4U@aol.com