Motives® Mineral Pressed Blush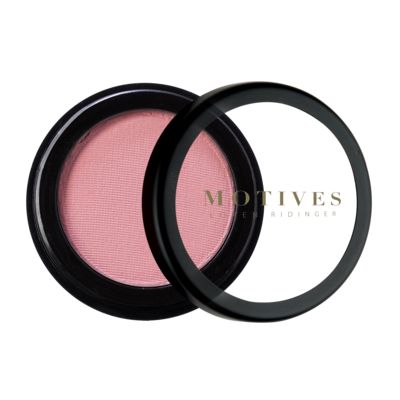 A mineral-based blush infused with antioxidants to protect and nourish the skin and cheeks, for smoother and more hydrated skin. With enhanced minerals, this blush features smoother application, ...
FEATURED RECOMMENDATIONS
Reviews
---
Displaying reviews 1 - 5 of 10
---
Looks Great on different skin tone!
I like this blush a lot! My face glow and give people the feel of radiant & energetic. I just put a bit on my cheek, I looks great!!
---
Nice colour suits asian skin tone
I love the texture and colour pigment that it has ! Complete the look totally .
---
Love this color ! Effortlessly enhance complexion with a healthy grow ! 😊
---
I like how this blush gives a healthy glow to my cheeks. It may look dull in the container but when applied, the colour is really natural-looking and shows up easily even with gentle swaps. Works for any occasion.
---
The Empress Blusher is perfecr for all skin tones. my friends who were darker bought it and they look absolutely fabulous! I have fair skin and it brings out a healthy glow on me! Lovin it!