Motives® Mineral Baked Eye Shadow Trio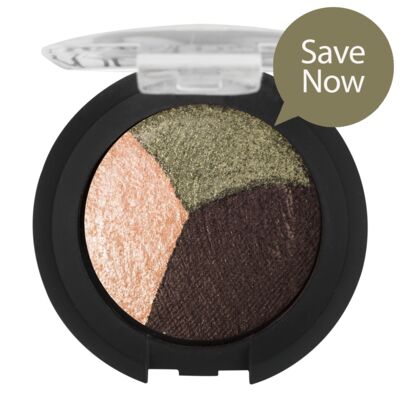 A collection of baked mineral eye shadow trios that effortlessly blend for the perfect look, day to night. The mineral-based trio helps minimise the appearance of lines and ...
FEATURED RECOMMENDATIONS
Reviews
---
Displaying reviews 1 - 5 of 21
---
That's all you need for an eye make up
Don't leave home witout it, because that's all you need for an eye make up.
---
My Motives Mineral Baked Eye Shadow Trio review
This is a MUST HAVE eye shadow in your handbag. The darker color can be used as an eyeliner and eyebrow color as well. A perfect color combination!
---
7/7/2012
by Ken and TaraB
Applies smoothly & blends really well! Great pigmentation & long lasting. Small & compact great to travel with.
---
6/7/2012
by meiyun jinrongl
I very like the puple color, this is great color,and highly pigmented.
---
I've gotten so many compliments on this eyeshadow, I'm so glad I got it! It goes on smoothly & has a great shimmer. I have Affluent (neutral colors). I've tried them separately as well as all 3 at once & they all look beautiful. I use it everyday & have barely made a dent. Lasts a long time & looking forward to trying the other colors!