Details
---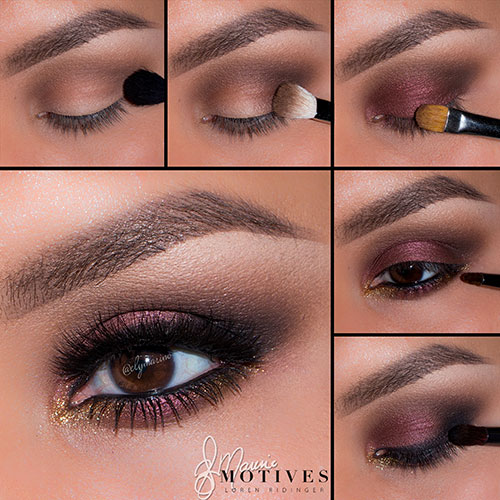 This universal palette features eight gorgeous neutral shades created by our Motives Mavens. Everyone needs this palette in their beauty arsenal. With eight versatile and extremely wearable shades, it has everything you need for the perfect neutral eye. It all comes in a sleek compact that makes this palettes slim design perfect for travel, so you'll never have to be without these must-have shades .
Create this Look:
Using the Motives Mavens Element Palette
Begin by applying "Birch" onto the brow bone!
Using "Native" apply in the crease softly
Taking "Truffle" apply to the outer corner of the eyes and sweeping what's left on the brush into the crease
Using "Bordeaux" pat on the entire lid, keeping it underneath the crease
Line the waterline with Motives Khol Eyeliner in Onyx and smudge out using "Truffle"
Then using "Bordeaux" apply just to the center of the lower lash line!
Taking Motives Paint Pot Mineral Eye Shadow in Elle pigment apply on the inner and outer part of the lower lash line
Taking Motives black eye Khol, line the top lash line and smudge using "Raven" shadow, extending the color the outer corner of the eye and blend softly
*Some products shown may not be available.

Benefits
---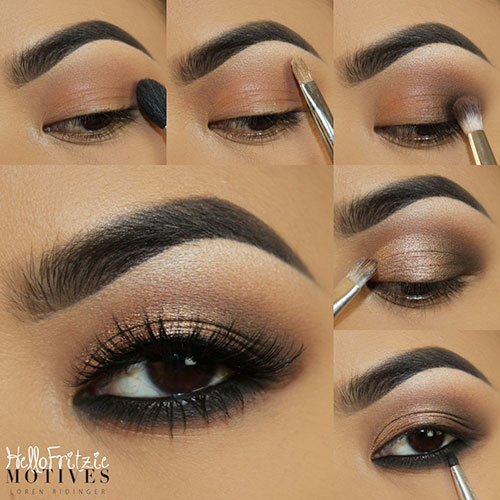 Chosen by six Motives Mavens as must-have shades for every woman
Eight complementary shades in neutral and deep hues for creating multiple looks
Perfectly sized for glamorous looks on the go
Create this Look:
Apply Motives Eye Base all over eye lid
Apply Native as transition shade
Apply Birch on brow bone
Apply Truffle on the outer crease
Apply Serene on the lid
Apply Blackout on the lower lash line
FAQ
---
How many shades come in the palette?
There are four neutral hues for highlighting and filling the eyelids with softer colour, and four deeper hues for shading and lining the eyelids. This gives you various colour combinations for creating soft, neutral looks or bold, intense eyes.
Where can I learn how to create looks with the Motives Mavens Element?
Visit the Motives social media channels to learn more about creating looks with these colors: facebook.com/motivescosmetics; instagram.com/motivescosmetics; twitter.com/motives; pinterest.com/motivesbeauty; youtube.com/officialmotives.
Which colours should I use together?
This palette features colours that can be paired together to create a soft, natural look or a dramatic, edgy look. These eight shadows can also be paired with any other Motives eye shadows – pressed, loose, crème or glitter. The possibilities are endless for any look!
Will these eye shadows crease or flake?
No, these four eye shadows have impeccable colour retention so they will not flake or crease, allowing you to always look your best.
Is Motives Mavens Element tested on animals?
No, this product has not been animal tested.
Reviews
---
Displaying reviews 1 - 5 of 29
I like the color very much , it look so natural
One of my favourite eye shadows. Had given as a gift to my make up instructor. She was very happy to receive it. Cheers!
Have tried many eye shadows and so far I just love the smooth texture of this eye shadow when applied. Beautiful earth tone too :)
Nice basic colour palattee
It is essential basic colour combination for all eyes. The colour blends well on eyes without powdery effect. Great value with high quality. Everyone should have kind of basic set. Grace Chew
None of the eye color goes to waste
All four neutral and four deeper colors are my all time favorites, in other word, none of the color is unused. Worth the money spent.