Motives® Maven Mattes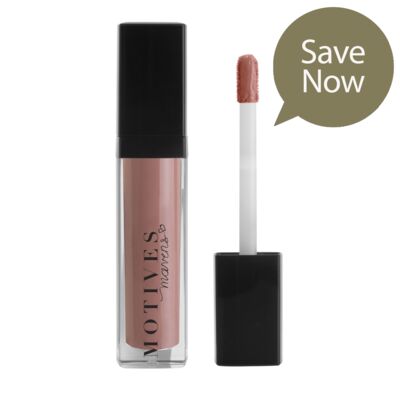 An unparalleled matte finish in chic shades essential to your collection, this luscious lip innovation was handpicked by top makeup artists for its rich hues and creamy formula. ...
FEATURED RECOMMENDATIONS
Reviews
---
Displaying reviews 1 - 5 of 12
---
我很喜欢的一款颜色,很纯的红色,还可以根据自己所喜爱的深浅来调配。有时只想淡淡的红,我就上一点点;有时参加宴会,就涂了多一些。很好看,而且可以不用一直补。
---
Mix and match with other mates to create different colors everyday
---
I love the matte look after applying . The coverage is very good .
---
Beautiful Color and Minimal Transfer
I bought all the four colors for mix & match. Easy to mix and create my own colors. Color stays nicely on my lips for long time. Really very little transfer.
---
2/3/2019
by Noor KheizlinaM
When you travelling, you prefer to travel light. Normally I have to bring lipstick and re-apply it after a meal. But with Maven Mattes, I just need to apply once and it lasted the whole day. And it doesn't give the cracking effect. My lips stay moist throughout the day even in cold weather country.