Motives® Lip Candies - Special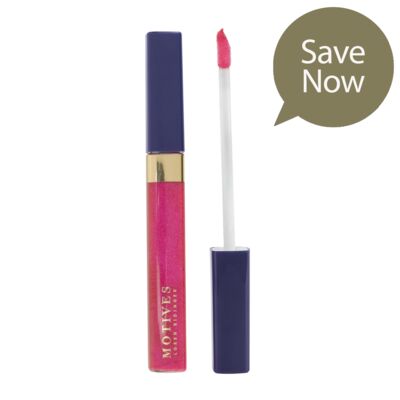 Feel the rush as you soak your lips with this luscious lip shine infused with tingling spearmint. Pucker up to the sheer formula layered with specks of glitter, ...
FEATURED RECOMMENDATIONS
Reviews
---
Displaying reviews 1 - 5 of 24
---
Glossy glossy minty minty
Love the colour and the smell and taste! It's a great product for enhancing my lipstick and also just to nourish my lips!
---
水潤自然淡淡薄荷香很喜歡 好好看
Response from Customer Service:
親愛的 優惠顧客 您好 :
感謝您撥冗留下對 莫蒂膚®甜心唇蜜 的看法。我們很高興聽到您對該產品感到滿意。
超連鎖店主服務部
---
塗起來顔色很自然
Response from Customer Service:
親愛的 優惠顧客 您好 :
感謝您撥冗留下對 莫蒂膚®甜心唇蜜 的看法。我們很高興聽到您對該產品感到滿意。
超連鎖店主服務部
---
味道很清新
Response from Customer Service:
親愛的 優惠顧客 您好 :
感謝您撥冗留下對 莫蒂膚®甜心唇蜜 的看法。我們很高興聽到您對該產品感到滿意。
超連鎖店主服務部
---
味道淡淡薄荷
Response from Customer Service:
親愛的 優惠顧客 您好 :
感謝您撥冗留下對 莫蒂膚®甜心唇蜜 的看法。我們很高興聽到您對該產品感到滿意。
超連鎖店主服務部