Motives® for La La Mineral Waterproof Eyebrow Pencil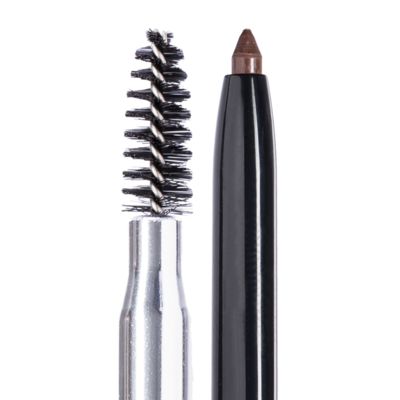 A creamy, retractable pencil that helps create naturally sculpted brows. The firm formula glides on smoothly to fill in sparse areas and maintain attractive eyebrows. The spooly brush ...
FEATURED RECOMMENDATIONS
Reviews
---
Displaying reviews 1 - 4 of 4
---
One of my favorites!!! Goes on easy and stays on all all day!!!
---
Smooth Glide & Lasts All Day
I'm picky about my eyebrow pencils because I don't ever want to have that caked on, thick, brawny-looking eyebrow. The Motives Mineral pencil provides soft thin strokes and your eyebrows still look like YOUR eyebrows. I don't get mine waxed because my skin is sensitive, but this pencil has my brows looking crisp! Not to mention, no smudge and they last all day.
---
I LOVE this pencil because it's budge-proof and so creamy. It glides on and stays put. I don't feel like I'm dragging it over my brows to get any color payoff. The only downside is that the pencil isn't more narrow. The thick pencil makes it a little difficult to make the brows precise.
---
13/5/2014
by Ina Mae and DouglasC
I use it everyday for my eyebrows. The great thing is the spooly brush so your eyebrows are ready to apply the pencil. It is also long lasting. I only have to apply once a day.