Motives® for La La Mineral Lip Shine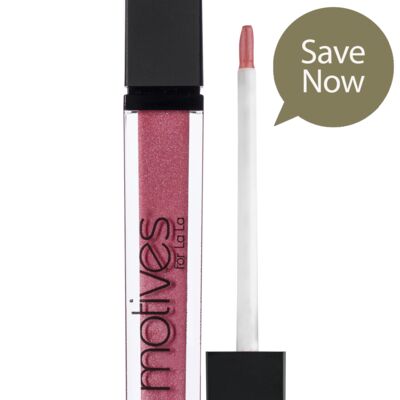 A sheer, high-shine gloss chosen by La La that can be worn alone or layered over lip colour to add a touch of luster to lips. The vitamin-rich ...
FEATURED RECOMMENDATIONS
Reviews
---
Displaying reviews 1 - 5 of 39
---
I'm not a big fan of bold lip colours on myself so the lala lip shine in bella is ideal for me. It adds a nice hint of natural colour and shine. Sometimes, if I do wear a bright colour lipstick, I put bella on top to make the colour less bold.
---
Pout those lip - looking good
What a great way to add sex appeal and youth to a makeup look. Can often be worn as a solo product or over lipstick to add depth or color impact. It has a smooth texture that feels comfortable on lips during its entire wear time and does not have a watery or syrupy finish. These luscious lip glosses comes in an attractive range of colours
---
Moisturising with great colour
Whether your makeup routine takes 1 minute or 60 minutes, this is a must! There are a variety of colours to choose from to make any look work. The product itself is easy to use, non-sticky, moisturising and fits nicely in a small bag - perfect for any occasion!!!
---
These lip glosses are a great topper for my Motives lipsticks. They go on easily and blend well, either lightening or darkening my regular lip color depending on my mood for the day. Also I use them alone for a natural look. They are long-lasting!
---
Make your lips pop day and night!
My favorite lip gloss yet and I haven't found a color that I do not like. The product last a long time and is very moisturizing. Wear it by itself or I have layered them over my favorite lipsticks for a dramatic look.