Motives® Eye Base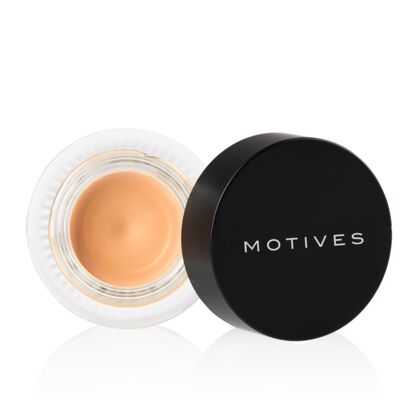 A creamy, weightless formula that helps smooth and even the complexion of the eyelid, creating a perfect canvas for eye makeup. This formula extends the wear of eye ...
FEATURED RECOMMENDATIONS
Reviews
---
Displaying reviews 1 - 5 of 151
---
Love this eye primer . It reduces creasing and keeps eyes shadow in place all day and night .
---
使用之后发现卸妆更容易、干净,眼皮不会吃粉、色素沉淀,尤其用到比较劣质的彩妆品。
---
上眼影前先塗上它已經成為了一種習慣,因為它讓眼影的色澤更顯色,而且眼妝更持久不暈染!
---
Make Eyeshadow Super Long Lasting
With this eye base, it will make our eyeshadow super long lasting and the color of the eyeshadow super stunning and outstanding. Suitable for all skin type.
---