Motives® Essential Brow Kit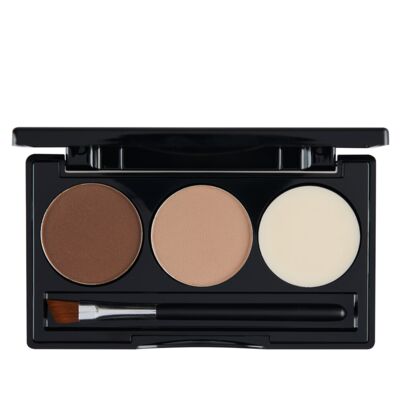 A complete kit for expertly shaping, grooming and defining your brows. The all-inclusive kit contains wax to sculpt the brows and two powder shades to create a natural ...
FEATURED RECOMMENDATIONS
Reviews
---
Displaying reviews 1 - 5 of 202
---
It creates a very natural eyebrow
Easy to use even for beginners. Handy size for traveling.
---
Love it. best brow kit ever!
The color is so natural and the brush make it so easy to shape thw brow. Now everyone can draw their brow like a pro! Im not good in make up but i would say this brow kit really help me to be pro 👍
---
A MUST Have for drawing a natural eye brow!
I like to use this kit, it keep my brow tidy and neat. My brow looks natural and people always praise on my skills! Hahaha, not my fantastic skills. Actually this is my secret weapon!
---
This is easy to apply and no mess . Eye brows looking very natural using this .
---
MOTIVES Essential Brow Kit
Using a brush to draw is very accurate and colour is even