Lumière de Vie® Retinol Crème
Experience the revitalising benefits of Retinol with our Lumiere de Vie Retinol Crème. Its powerful ingredients target fine lines and wrinkles, revitalises elasticity and brighten skin for a ...
FEATURED RECOMMENDATIONS
Details
---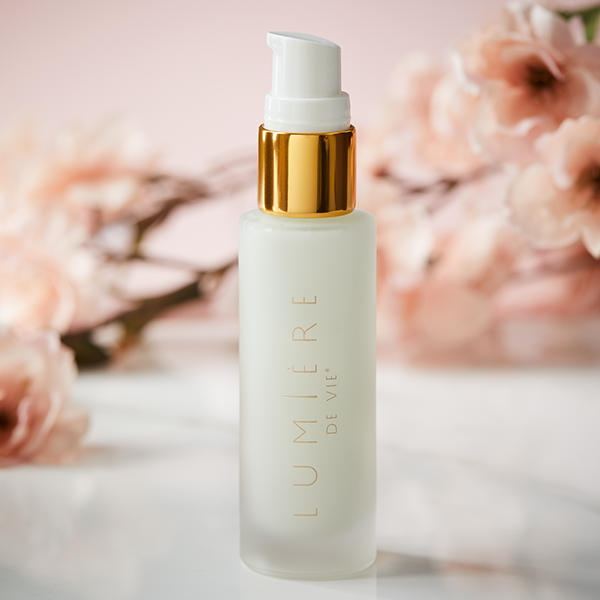 Experience the revitalising benefits of Retinol with our Lumiere de Vie Retinol Crème. Its powerful ingredients target fine lines and wrinkles, revitalises elasticity and brighten skin for a healthy-looking, glowing complexion.

Please Note: Due to variations of the ingredients found in retinol the finished product may experience a slight colour change over time. This is a natural occurrence and does not affect the effectiveness of this product.
Benefits
---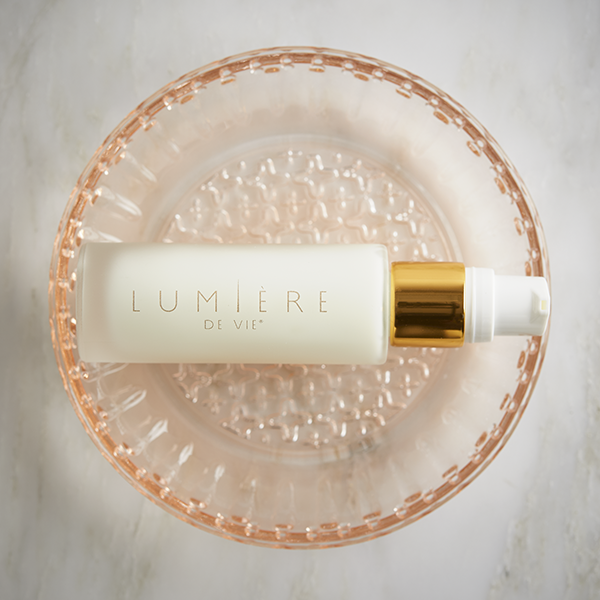 Brightens complexion
Revitalises elasticity
Supports a healthy-looking complexion
Moisturises & soothes skin
Minimises the appearance of fine lines and wrinkles
FAQ
---
How do I use Lumière de Vie Retinol Crème?
Step 1: After cleansing, apply moisturising eye cream to help protect the delicate skin around your eyes.
Step 2: It is important to apply Retinol to completely dry skin. This step will help to eliminate irritation.
Step 3: Take a pea-size amount of your Retinol Crème and, starting at your chin, apply with your fingertips in upward and outward motions.
Step 4: Finish with your moisturiser.
Step 5: Remember to apply a broad-spectrum sunscreen the morning after.


How often do I use Lumière de Vie Retinol Crème?
Retinol is an amazingly potent ingredient, so we recommend giving your skin time to adapt.
For new Retinol users: Use two days on, two days off. Work your way up to daily while following Steps 1-5.
For advanced Retinol users: Use daily following steps 1-5.


Because of the potency of Retinol, are there any special steps or precautions I follow when using the product?
Yes! Retinol may increase photosensitivity; therefore, we always recommend using a high-protection, broad-spectrum sunscreen. Also, due to the accelerated skin turnover, it is recommended to stop using retinol several days prior to any waxing appointments as the superficial layer of the skin will be revealing newer skin.

Can I use this product if I'm going to be in the sun?
Yes, just make sure to wear a broad-spectrum sunscreen before going out into the sun.


Is this product safe for people with sensitive skin?
Retinols are a more intensive anti-ageing treatment, so we would recommend trying on a small area before using the full treatment. Also, we do not recommend if you have experienced irritation from retinol products in the past. This product does take time for your skin to adapt and you may experience some amount of irritation, mild redness, a warm tingling when you first start using the product. If irritation persists, please consult a physician.


What percentage of retinol does this product have?
Due to the intensity of retinol, it's best to focus on the combination of ingredients rather than the percentage of retinol. The higher the retinol percentage, the higher chance the product has to cause overly aggressive effects on skin. This product has been formulated to be just the perfect amount to achieve the benefits you want.


What makes the Lumière de Vie Retinol Crème different from others on the market?
The Lumière de Vie Retinol Crème uses a delivery system known as Poly-Pore 120 RE. This system is designed to provide sustained release of retinol in order to help reduce irritation.


Is Lumière de Vie Retinol Crème tested on animals?
Lumière de Vie does not conduct or commission animal testing of any finished product.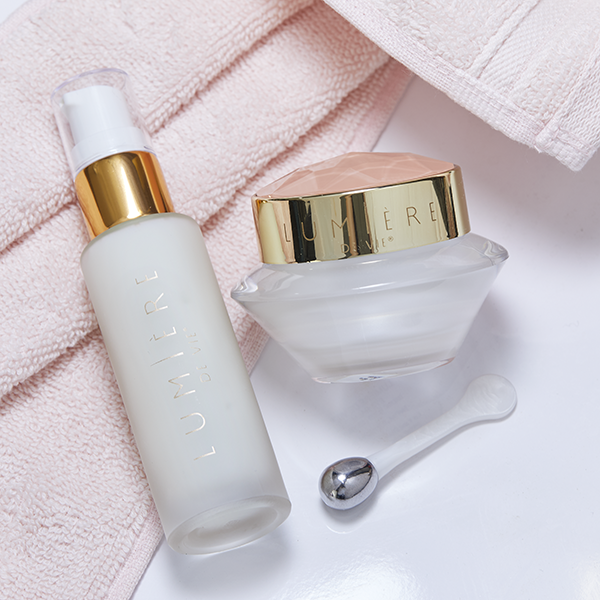 Ingredients
---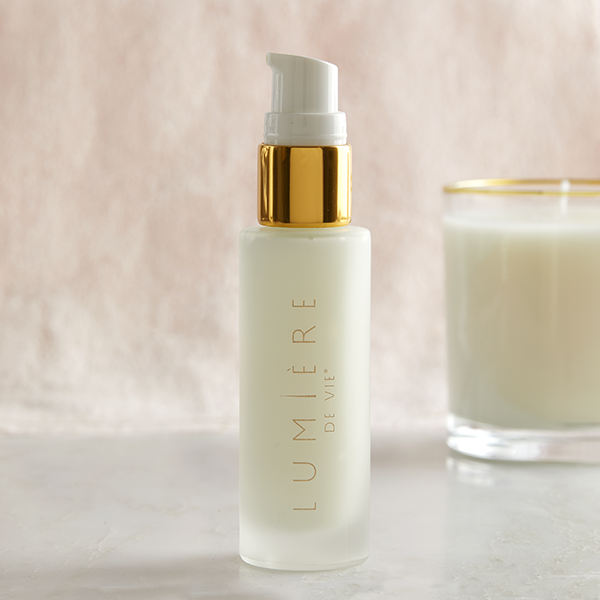 Retinol
Retinol is the primary naturally occurring form of vitamin A which is a derivative that helps the acceleration of skin's natural skin turnover. The accelerated skin turnover process helps to liven the skins superficial layer and slough away dead skin. It is one of the best known and most effective ingredients for skin care. Retinol has been reported to minimise the appearance of fine lines and wrinkles, help the skin feel firmer and more supple, and improve the skin's overall appearance.


Poly-Pore 120 RE (encapsulated Retinol)
Poly-Pore 120 RE is a multi-functional delivery system which provides a sustained release for retinol. The release of retinol is very slow which enables its use at effective levels to help improve stability and reduce irritation.


Ectoin
Ectoin is an organic molecule that occurs widely in nature and has strong water-binding properties as well as antioxidant properties. These properties help ectoin to moisturise and soothe the skin and minimise the appearance of wrinkles.
Glyceryl Glucoside
Glyceryl Glucoside is a small sugar derivative found in certain plants and blue-green algae. It has strong water-binding properties that help keep the skin moisturised.


Acetyl Glucosamine
Acetyl glucosamine is a multi-functional skin care ingredient. In addition to promoting healthy skin hydration, it has been reported to minimise the appearance of flakiness. These benefits help the skin look smoother and promote a younger-looking complexion.

Water (Aqua), Butylene Glycol. Dimethicone, Glycerin, Isostearyl Alcohol, Cetyl Alcohol, Glyceryl Stearate, Butylene Glycol Cocoate, PEG-75 Stearate, Ceteth-20, Steareth-20, Ethylcellulose, Acetyl Glucosamine, Ectoin, Phenoxyethanol, Ethylhexylglycerin, Ammonium Acryloyldimethyltaurate/VP Copolymer, Allyl Methacrylates Crosspolymer, Retinol, Polysorbate 20, BHT, Propyl Gallate, Glyceryl Glucoside, Tetrahexyldecyl Ascorbate, Acrylates/C10-30 Alkyl Acrylate Crosspolymer, Xanthan Gum, Tocopheryl Acetate, Disodium EDTA, Fragrance (Parfum), Sodium Hydroxide, Sodium Hyaluronate, Linalool, Benzyl Salicylate, Limonene.
Reviews
---
Displaying reviews 1 - 5 of 26
---
很喜歡Retinol 的質感,使用一段時間,皮膚變比較細緻,也發現也悄悄緊緻
---
I only use this at night. But I love to see my skin in the morning. It looks fresh and hydrates even thou it's a dry night.
---
認真使用一個月,除了質地很舒服很吸收之外,發現皮膚變得細緻不乾澀,連我的法令紋和木偶紋都神奇地淡化了,我要繼續用下去!
Response from Customer Service:
親愛的 優惠顧客 您好 :
感謝您撥冗留下對 若美芙™A醇抗皺修護精華乳 的看法。我們很高興聽到您對該產品感到滿意。
超連鎖店主服務部
---
很好吸收,內包粉刺都改善了!
Response from Customer Service:
愛的 優惠顧客 您好 :
感謝您撥冗留下對 若美芙™A醇抗皺修護精華乳 的看法。我們很高興聽到您對該產品感到滿意。

超連鎖店主服務部

---
已經買第2瓶了
Response from Customer Service:
親愛的 優惠顧客 您好 :
感謝您撥冗留下對 若美芙™A醇抗皺修護精華乳 的看法。我們很高興聽到您對該產品感到滿意。
超連鎖店主服務部