Lumiere de Vie® Renewal Elixir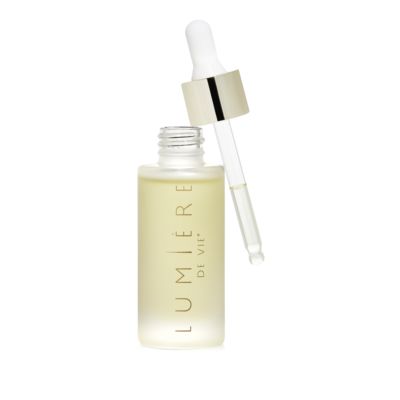 Lumière de Vie Renewal Elixir is a luxurious, superior facial oil that deeply moisturises and reduces the appearance of ageing for a youthful-looking, healthy glow. This gentle multitasker ...
FEATURED RECOMMENDATIONS
Reviews
---
Displaying reviews 1 - 5 of 12
---
Moisture and it reduce the appearance of rough skin
---
Powerful skin Revival & hydration sealer
Awesomely giving your skin obsession-worthy radiance. Seal in hydration, maintain an even skin tone, and defy time with this powerful treatment that revives your skin. Love skin pampering sensations.
---
我很喜歡這罐臉部保養油!是罐不油膩的精華油,吸收力很高的精華油,再加上淡雅的香味,每次用這保養油時,都覺得自己在SPA一樣呵護與寵愛。
---
A must in my nightly skincare routine! I used to have rather dry skin but ever since I started adding 1-2 drop of this to my Cellular De-aging Night Cream application, I can feel a huge different in my skin condition. Skin feels so much softer and supple in the morning.
---
Love the feel and look of skin after using the product,