Lumière de Vie® Micellar Cleanser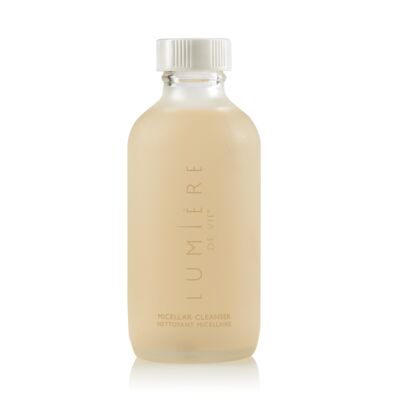 An all-in-one, waterless cleanser that gently removes makeup and purifies skin with no need to rinse or scrub. Scientifically designed with micelle molecules that lift dirt, makeup and ...
FEATURED RECOMMENDATIONS
Reviews
---
Displaying reviews 1 - 4 of 4
---
This is my 3rd to purchase this product.
It easily to remove my make up.
Love this product too much!

---
因為過去的經驗,本來擔心會油膩,出乎意料,不油不膩,就是「剛剛好」!
很輕鬆地清潔眼妝、睫毛膏,卸妝後,沒有黏膩感,只有清爽多感覺,我喜歡。
---
Best cleanser I ever tested!
I love how this cleanser lift up every trace of my makeup easily. The gel has a cooling and calming effect on my skin too! Best discovery!
ML
---
我一直很想找卸了妆可以直接上保养不需要再洗脸的产品,
没想到竟然给我找到了!真的超喜欢!
自己试过很多次,用这瓶来卸妆然后直接上保养品,
第二天皮肤还是美美的,没有长痘痘还是干燥的问题。