Cellular Laboratories® De-Aging Crème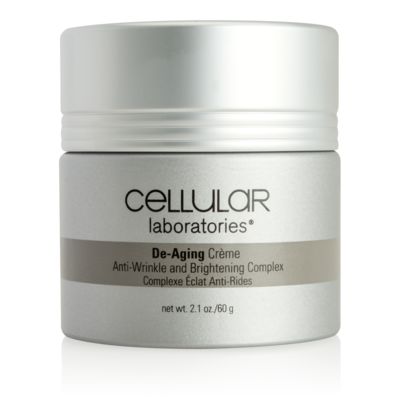 Cellular Laboratories De-Aging Crème is a luxurious cream created to pamper your skin on multiple levels. The multidimensional formula of skin brighteners and wrinkle-fighting complexes address facial lines, ...
FEATURED RECOMMENDATIONS
Reviews
---
Displaying reviews 1 - 5 of 67
---
I absolutely love this night cream. Makes my skin look younger and is silky smooth. At age 46 people tell me I look much younger because of this product!
---
I just love the Cellular laboratories De-aging creme. My skin is not as young as it used to be but with this product and a few others in the line I do NOT look my age at all. My skin feels so soft and the lines are not as pronounced when I use this daily. I give this product 5 stars for sure!
---
I love this product!!! I don't dare run out. I don't mind spending money for my skin and I want to look much younger than I am. It makes my skin soft and when I first started using it, I immediately saw results. I love it so much and have recommended it to my friends.
---
I use this cream both morning and night, after washing my face, and using toner. I love the texture, smell, how it is quickly absorbed. It has made my skin smoother, lines less noticeable, and several people have mentioned how my face glows...and I have only been using it for a short time. I will soon be purchasing their toner and night cream.
---
after i do my cleancer make felling yunger