Get Started Now
For about the cost of a night on the town, you can launch your successful beauty business now.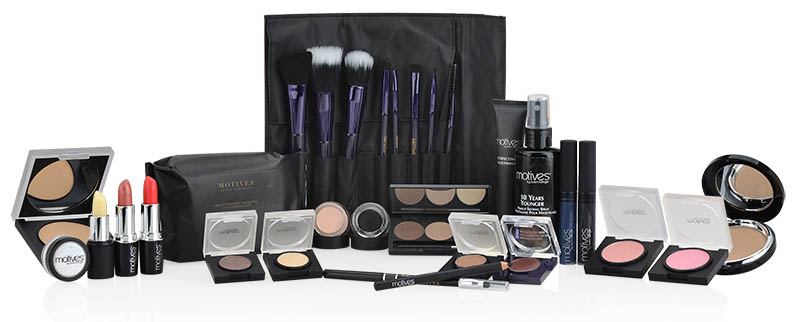 Start your business for only $550.00 SGD with Motives Cosmetics Fast Start kit.
This Fast Start Kit includes:
Two Perfecting Face Primers
One Eye Brow Kit
One 8-Piece Deluxe Brush Set
One Full Coverage Photo Finish Powder
One Supreme Crème Foundation
Two Pressed Blushes
Two Eye Base
Four Pressed Eye Shadows
One Paint Pot Mineral Eye Shadow
Two Mascaras
One Mineral Gel Eyeliner
One Khol Eyeliner
Two Vitamin E Lip Treatment
Two Moisture Rich Lipsticks
One Makeup Remover Towelettes
One Waterproof Eye Pencil
Two 10 Years Younger Makeup Finishing Sprays
Business Support Materials
Start your business today with the Motives Beauty Advisor Starter Kit!